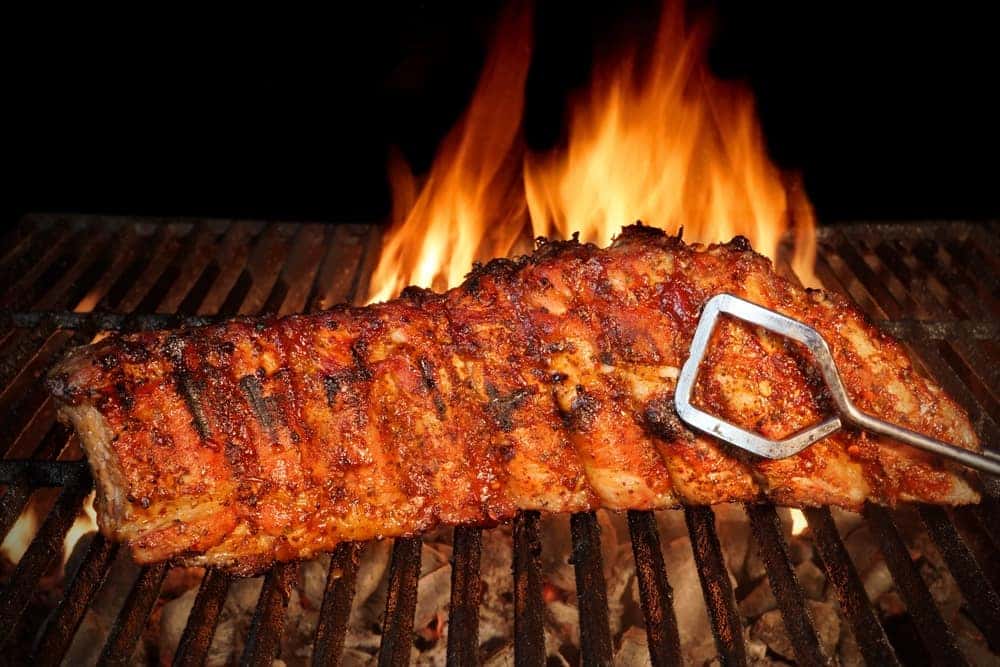 Is there anything better than pulling up in a Dodge R/T model to authentic Missouri barbecue? We don't think so. And, with so much BBQ near Kansas City, MO, it isn't hard to find. But, if you're looking to find the genuine article, we mean the real deal best BBQ in Missouri, then you need to start with the restaurants on our list first.
Arthur Bryant's Barbecue
A name synonymous with Kansas City BBQ, Arthur Bryant's hasn't changed their legendary recipe, or the style of their dining room, in nearly 50 years – and we think that's a good thing! The meat is slow cooked to perfection right in the dining area so that you can see – and smell – what happens at every step. They offer all the staples, including brisket and ribs, and we're told the lard-fried potatoes are especially tasty.
Pappy's Smokehouse
'Hillbilly décor' and a down-home feel helped to draw diners into Pappy's, but the Memphis-style BBQ bring them back again and again. The joint doesn't serve alcohol, but it does offer up a decadent array of brown sugar rubs, sauces, and sides that make the drive well worth it.
Charlotte's Rib BBQ
Ah, Wilbur, we don't deserve you. Or maybe we do. Charlotte's Rib has been serving up award-winning slow-smoked meats since 1977, and you could say they've mastered their craft. Sample staples like fall-off-the-bone ribs and pulled pork and finish it off with fresh potato salad just like mom used to make.
Salt + Smoke, BBQ, Bourbon, and Beer
A relative newcomer to the scene, Salt + Smoke offers up many of the Texas-style BBQ favorites you've come to know and love, as well as some interesting side choices like smoked trout, falafel burger, and toasted ravioli. An unconventional menu that's worth diving into for sure.
Bogart's Smokehouse
A festive joint that only stays open until the food is gone, Bogart's sells out often, which is a testament to the Pit Master's skill. They serve all the standards, plus an in-house smoked pastrami and a tender, melt-in-your-mouth tri-tip sirloin that has to be tasted to be believed.
Looking for other great food options while you are in town? Read about our favorite places to eat in Maryville today!
The 2020 Jeep Wrangler has evolved to fit your St Joseph lifestyle. Whether you're taking your Jeep Wrangler off-road or hitting the highway to tour the best bbq joints in Missouri, there's a Jeep Wrangler configuration to get you there in sporty style. Tri State Chrysler Dodge Jeep RAM even has lease deals on Wranglers to save you money. Check out…

While Chrysler and Dodge fall under the full Fiat Chrysler Automobiles (FCA) family tree, both Chrysler and Dodge are separate entities. Chrysler vehicles are up-market premium models, like the Pacifica, while Dodge offers performance-focused cars and SUVs, like the Charger. Want to learn more about the models that can improve your drives in St Joseph? Answer…

2020 RAM 1500 weight ranges from 4,798 lbs to 5,374 lbs unloaded, depending on what trim level you choose. RAM 1500 trucks also offer a Gross Vehicle Weight Rating that ranges between 6,800 lbs and 7,100 lbs. Need more specific measurement and capacity numbers? Our team at Tri State Chrysler Dodge Jeep RAM near St Joseph has compiled a collection of…