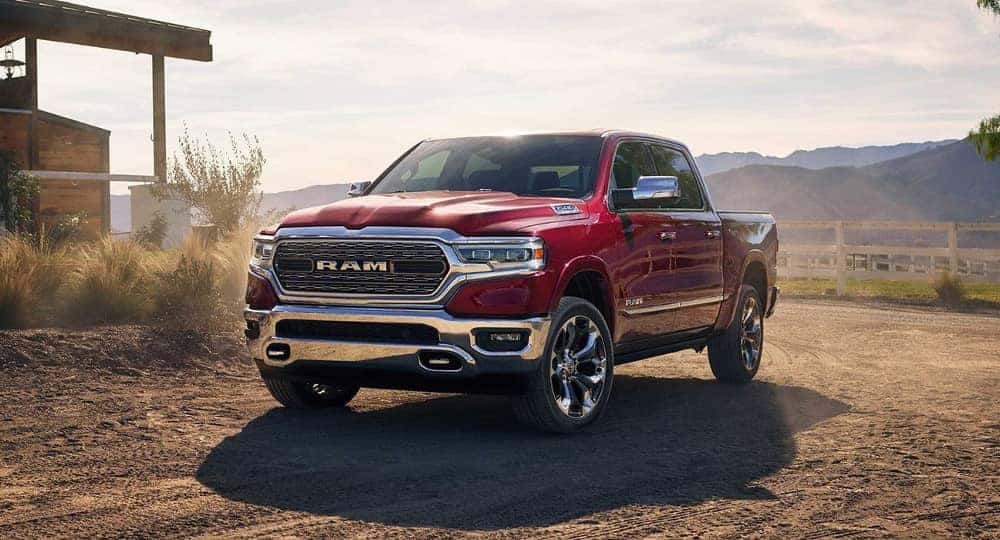 Pickup trucks make great family vehicles, offer plenty of ways to get work done, and make your weekend outdoor activities that much better. Follow our tips, and read our RAM 1500 vs. RAM 2500 comparison to make sure you understand how to get the right truck for your needs and enjoy more of what the St Joseph area has to offer.
Estimate Your Budget
Regardless of the type of vehicle you buy, staying within your budget is essential. Prepare your monthly budget, taking into account the cost of fuel, maintenance, and insurance so you know what monthly payments you can afford.
Understand Your Needs
Will this be a work truck, like the new RAM 1500? Understanding how you'll use your vehicle will help you choose the right trim, size, and style of truck to suit your needs.
Explore the Specs
Are you after the high horsepower that a gas engine offers? Do you need diesel torque? Is fuel efficiency important to your Clarinda commute? Do you need industry-leading towing and payload capability? Deciding what specs matter most to you will help you choose the right brand and the correct trim.
What Features Do You Need?
Are you after a basic compact truck with a radio and not much else, or do you need a full-sized truck with special features, like the RamBox® Cargo Management System? Decide what amenities are a must-have and add those to your car-buying list.
Choose a Drivetrain
Trucks come with RWD, 4WD, and occasionally FWD drivetrains. Each has their benefits, but for most drivers, a 4X4 truck is the gold standard, since it allows drivers more control on and off-road when things get dicey. Decide which you need and make sure your prospect can comply.
Test Drive a New RAM Truck at Tri State Chrysler Dodge Jeep RAM Today!
If you're shopping for an all-around full-sized truck that offers style, performance, and advanced technology, you'd be hard-pressed to find anything that can compete with the RAM trucks for sale at Tri State Chrysler Dodge Jeep RAM. Contact us to schedule a Bedford area test drive today and see what a difference quality workmanship makes.
More From Tri State Chrysler Dodge Jeep RAM
The 2020 Jeep Wrangler has evolved to fit your St Joseph lifestyle. Whether you're taking your Jeep Wrangler off-road or hitting the highway to tour the best bbq joints in Missouri, there's a Jeep Wrangler configuration to get you there in sporty style. Tri State Chrysler Dodge Jeep RAM even has lease deals on Wranglers to save you money. Check out…

While Chrysler and Dodge fall under the full Fiat Chrysler Automobiles (FCA) family tree, both Chrysler and Dodge are separate entities. Chrysler vehicles are up-market premium models, like the Pacifica, while Dodge offers performance-focused cars and SUVs, like the Charger. Want to learn more about the models that can improve your drives in St Joseph? Answer…

2020 RAM 1500 weight ranges from 4,798 lbs to 5,374 lbs unloaded, depending on what trim level you choose. RAM 1500 trucks also offer a Gross Vehicle Weight Rating that ranges between 6,800 lbs and 7,100 lbs. Need more specific measurement and capacity numbers? Our team at Tri State Chrysler Dodge Jeep RAM near St Joseph has compiled a collection of…